Reading Time:
10
minutes
Before studying GIS modeling, it is necessary to understand what the designation "spatial analysis" means. This process looks like geographic modeling of the problem, obtaining results using special software, and studying these results. The model you create consists of a whole set of tools that are applied in the right places to get results. 
Modeling can take place for absolutely different purposes and in different ways. However, it is important to carefully study the problem and go through the preparation stage to create a quality model. A successful model should select objects with the same characteristics as in the real world so that if conditions change, you can check what happens and how to avoid it. In case you need to create a GIS model but you do not have enough knowledge to do it correctly, contact the Mappitall service, and experienced specialists will help you with this difficult task.
What Is GIS Modeling?
GIS spatial analysis modeling is the creation of models that encode data in computers. They look like abstractions and other structures that describe geographical objects through digital technologies. In simple terms, these models turn objects into continuous surfaces or geographic objects and attach various attributes to them that display coordinates. 
For example, topographic reliefs can have the form of discrete objects or be in the form of a continuous surface. Any changes to Geographic Information System modeling may have some cost implications in terms of data accuracy and computation. However, using high quality GIS software, you can take advantage of special features and tools that are prepared for this kind of transformation and eliminate the possibility of negative consequences.
Types Of Gis Models
GIS spatial analysis modeling helps a computer system show geographic features in reality through graphics. The two most popular models are vector, created using lines, and raster, which looks like a grid. Below we will talk in more detail about each of them.
Raster. These models are based on cells that divide the map space into a certain number of units. All units are similar to each other and are in special cells. Cells have an individual coordinate (X, Y) and a corresponding value. Thanks to such a system, you can easily register in the help system and, in the future, not have difficulties with decrypting data.

Vector. The concept of the vector model assumes that the space on which the values are located is continuous. Based on this, you can see an "infinite" set of coordinates. This model has three fundamental elements. These are lines, polygons, and points. Points represent features, lines represent features created with points, and polygons are areas closed on all sides and have no exit.
Model Structure and Logic
At the moment, many cities have such a problem as the lack of electricity, water, and basic amenities that are needed for life. Most likely, this problem is directly related to the misallocation of resources by the authorities. However, GIS 3D modeling can help cope with these inconveniences and assess what future changes can be expected in the city. On 3D images, you can see detailed information about the object, satellite observations, and even traffic conditions in the area. Thanks to this technology, city authorities can analyze the current situation and find the best solutions to this problem. 
What Is 3D Modeling in GIS?
GIS 3D modeling is adding a third z coordinate to the other two x and y. 2D GIS has significantly influenced this model type, but they have some differences and individual characteristics. With the help of the third dimension, 3D modeling connects new possibilities for analyzing and collecting data. Here you can visualize terrain, simulate augmented reality, visualize cities, and perform complex data analyses. This technology is based on the collection of necessary data, visualization, modeling, and information management.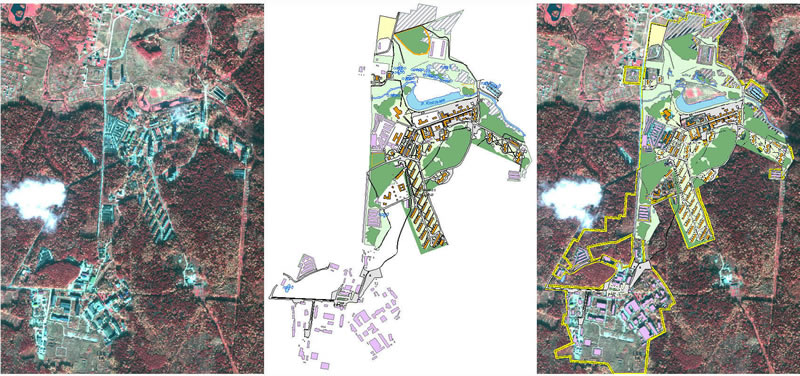 Benefits of Gis Modeling
We live in a world of digital technologies that develop and reach new heights yearly. GIS modeling is one of the most convenient and efficient ways to display features and make the right decisions about a problem. This technology has a large number of advantages, which you can see below.
Integration. Geographic Information System modeling allows you to integrate data with many other sources and explore information from demographic data and satellite systems. Thus, users can more clearly familiarize themselves with the project.

Forecasting. With the help of the GIS system, users can predict potential problems and identify areas with a high-risk level.

Visualization. With GIS modeling, data can be analyzed and viewed to help ensure that a new project is on the right track and potential problems are identified.

Coordination. Geographic Information System modeling allows managers of various projects to remotely control the work of several teams at the same time and monitor the terrain.

Monitoring. One of the main advantages of modeling is the ability to view information about objects in real time. Thanks to this, project managers can quickly respond to problems that have arisen and fix them promptly.

Control. This technology allows you to optimize the use of various resources and provide data on the further development of the project and the problems that may arise.

Making decisions. With the help of Geographic Information System modeling, project managers can quickly and correctly make decisions that will be based on the information that was learned thanks to this technology.
Geographic Information System Modeling Drawbacks
The main disadvantage of GIS spatial analysis modeling is that such models have several limitations that you need to familiarize yourself with before starting to use them. It is important to understand that analysis will require data sampling, which will help capture changes in the variable and pull up a more appropriate model. In addition, they can be too sensitive to measurement errors and outliers, thereby affecting the overall estimate of semivariograms and compromising interpolation accuracy. GIS models are often time and resource intensive, especially if you are working with large datasets or high resolutions.
Gis Modeling Use Cases
Starting work with GIS modeling and having some spatial analysis skills is necessary. Regardless of the activity you are engaged in, this technology will help you analyze the data and make the right decision regarding the project. Below we will talk about what steps need to be taken to conduct a successful modeling, which will help to make a qualitative analysis and determine the fate of the project.
First of all, you need to define your goals

The next step is to choose the right tools

Now we can move on to the simulation stage

Analyze your results
Building Information Model (BIM)
Building Information Modeling integrates information about all areas of a building with GIS, which in turn takes into account the properties of the subsurface and near the building site. Such actions help to analyze the quality of the structure and foundation and avoid negative consequences. The soils on which a facility is built help determine the suitability of concrete and other building materials, thus ensuring a successful construction process. Surface models help to identify the weak points of the building and eliminate them in time.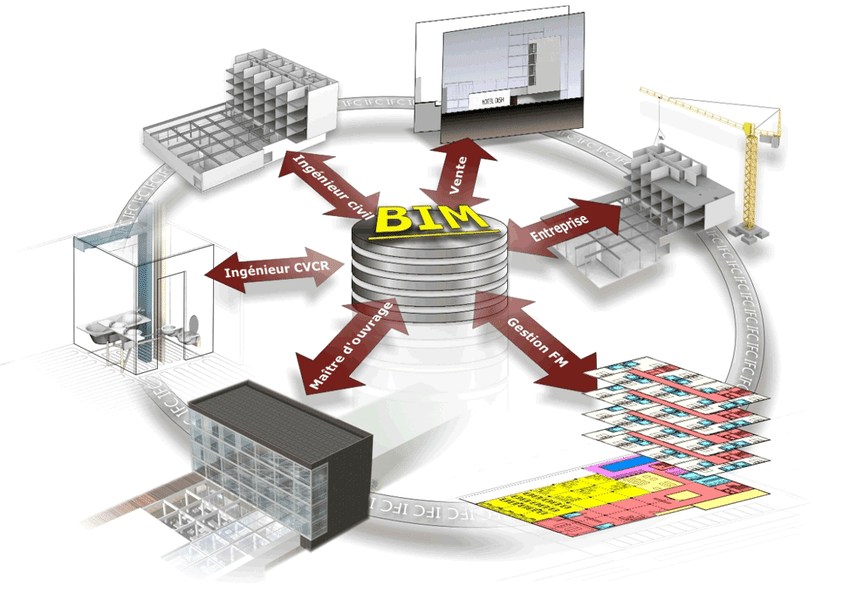 Utility Vegetation Management
Vegetation management is an important part of construction projects because vegetation is often a major company concern. Vegetation that has grown too much can cause many inconveniences, such as fires, power outages, and more. The standard vegetation management method is pen and paper checking, which takes a lot of time and effort. Still, now most companies have moved to the use of GIS technologies, which help to quickly and efficiently manage vegetation and provide quality service to the area. In addition, GIS and cartographic modeling provides optimized vegetation management and helps achieve optimal results that prevent various variations of the associated problems.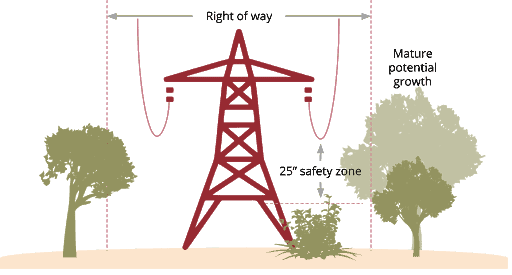 City Planning
Urban planning has a rather responsible mission. It is necessary to consider many important factors, such as infrastructure, land, amenities, and more. GIS 3d modeling helps developers not only visualize what any changes in the city will look like but also predict the results and problems that may arise. The 3D model shows how the city will look in real-time in the future, which is an important nuance for the further development of the city and the comfortable living in it.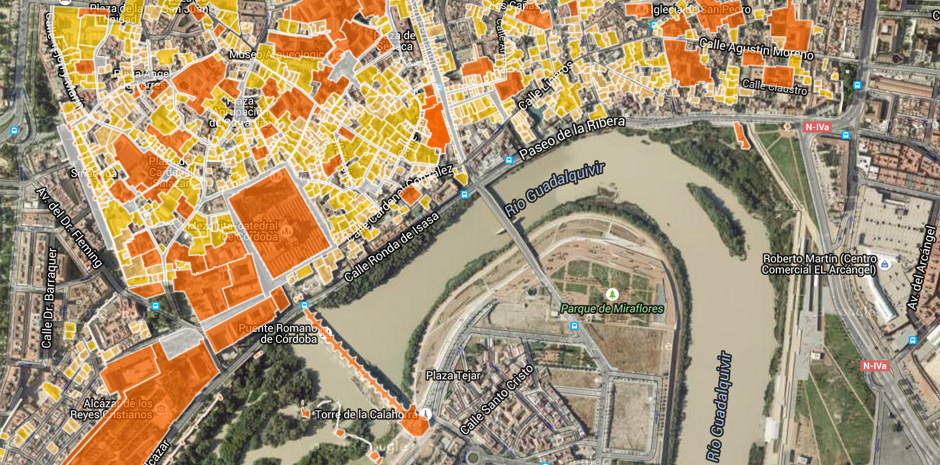 Coastal Modeling and Analysis
Coastal areas are often transport areas or resources for recreation and fishing. Some people prefer to build ecosystems or their own houses so that they can always be near the ocean. Most regions that use the coast for such purposes are in danger because the zones are affected daily by currents, waves, or rising water levels. GIS modeling of coastal areas helps to determine how various disasters affect the area and at what point sea level rise, storm, or erosion occurs.

Subsurface Utilities
Underground utilities are an important nuance all over the world. With the help of modeling, you can avoid problems with engineering networks and keep the object intact. The construction of engineering networks requires a lot of attention and knowledge because it is necessary to determine a suitable location and study existing communications. GIS modeling helps to perform these actions quickly and efficiently without spending a lot of time and effort. With the help of 3D modeling, it is possible to study underground networks' current state, predict further changes, and avoid risks.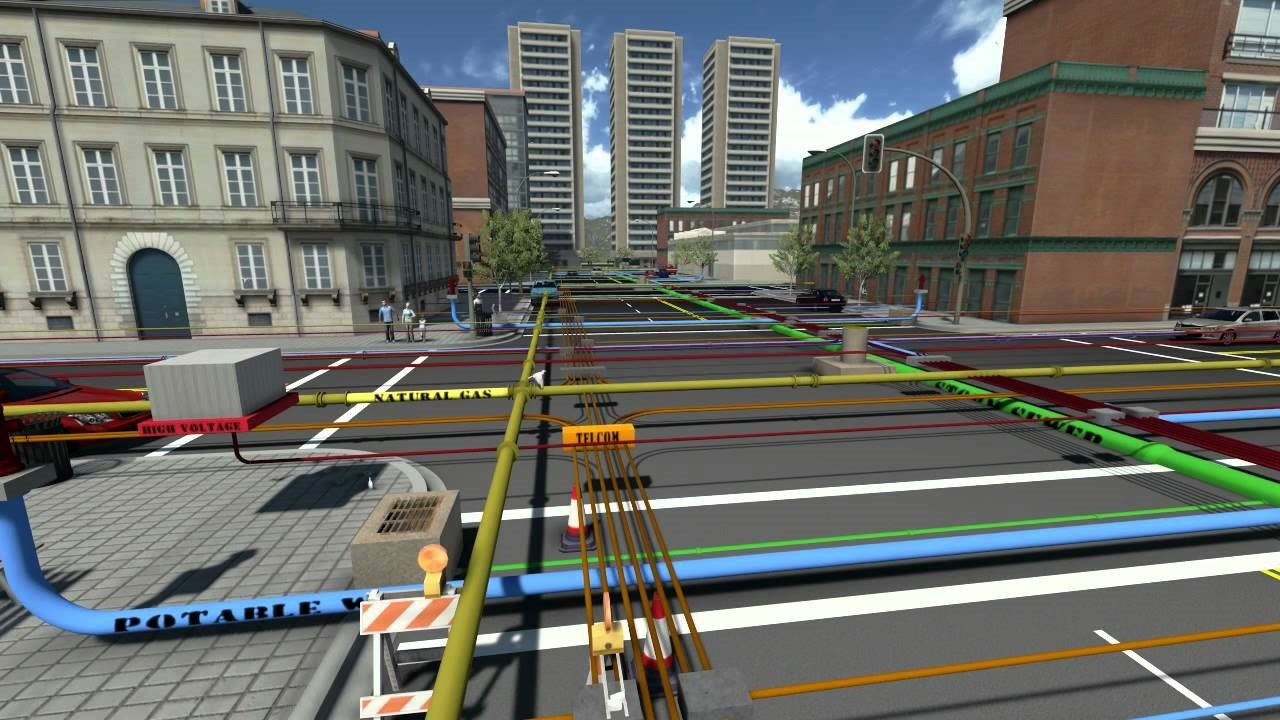 Airport Facilities
Airport modeling is the integration of airspace navigation, buildings, and transport systems. Airport construction technology is a rather complex task since planning involves collecting and placing accurate spatial data. Here it is necessary to use several technologies at the same time, such as 3D modeling, BIM, and CADD. The most important models are navigation and spatial data, which reflect the characteristics of the terrain and indicate the presence of problems that need to be corrected.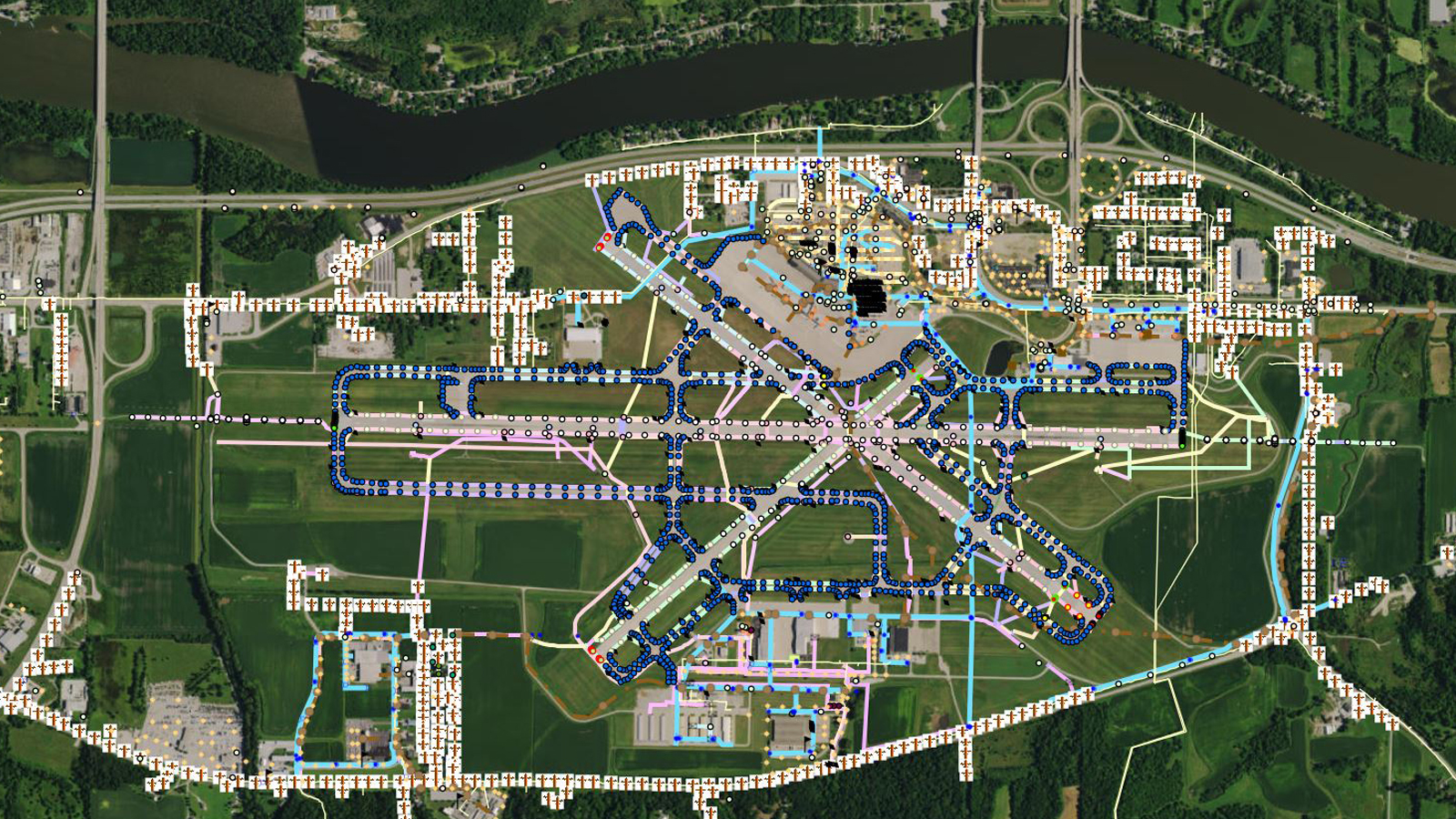 Mapping and Modeling Lidar Data
Mapping and modeling lidar data is often challenging for users, but GIS modeling helps make the process easier and more understandable. With this technology, you can calculate the difference between lidar rasters and bare ground and get information regarding height, canopy characteristics, the orientation of objects, the number of vehicles on the roads, the location of various utilities, and even the presence of livestock in the fields.
How Does Gis Modeling Work for Business?
Geographic Information System modeling is often used in urban development to increase efficiency, reduce waste, improve customer service and reduce costs. GIS modeling improves business intelligence and enables companies to make the right decisions without negative consequences. The examples that we mentioned above are the simplest and most popular use cases for Geographic Information System modeling. Currently, there are many ways to use this technology, which helps increase production income and reduce costs through efficient and accurate work.
The Process of GIS Modeling
The Geographic Information System modeling process is not as complicated as it might seem at first. Our specialists have prepared some basic steps you should follow to carry out a successful modeling process and get a successful result.
Define goals. First of all, you need to define the goals of the model and ask questions that you want answered at the end.

Model building. Next, you need to break the model into elements and carefully study the properties of each element.

Model analysis. The third step is to study the resulting parts and determine if it suits your purposes.

Studying the results. The last step is to study the results and analyze whether they meet your goals. It is also important to make sure that you get the answers to the questions asked and can make the right decision based on the research.

As you can see, the process of GIS modeling is not as complicated as it may seem. However, to conduct a successful analysis, it is necessary to have skills in working with spatial data and to determine the important goals and questions.
Why Do You Need GIS Modeling?
Gis spatial analysis modeling is needed to obtain georeferenced and geometrically referenced data. As a result of the simulation, you get a graphic figure representing objects' locations and characteristics. GIS modeling is often used to evaluate features and obtain valuable information about the problems that exist in the area. In addition, it helps not only to study the location but also to analyze the terrain and analyze the suitability of the land cover for development or other  activities. This technology helps answer important questions about where to build a house or other object and avoid negative consequences if there are risks.
FAQ
What gis databases are important for modeling?
To perform GIS modeling, the first step is to determine how best to represent geographic space. Data models are sets of constructs or rules that are used to represent and describe real-life aspects of digital graphics. There are two main models for this, raster and vector.
What is the difference between 2D and 3D GIS modeling?
GIS 3D modeling is a more efficient 2D Geographic Information System modeling week. The first type has several advantages in decision-making, analysis, and visualization because this technology can show the real world and display various natural phenomena or geographical objects that cannot be represented using 2D GIS modeling.
What is the difference between verification and validation in gis modeling?
Verification is an assessment of the solutions' numerical accuracy and the software's correct operation in the corresponding model. Validation is the process of evaluating physical accuracy based on comparing digital simulations and experimental spatial data.
How to use gis for habitat modeling?
To use a GIS for habitat, it is necessary to overlay grids on top of each other, add cells containing the required values, and then analyze the sum of all environmental characteristics. The resulting result is called a habitat map.
Conclusion
GIS modeling is a valuable tool for many businesses that can be used for modeling, planning, and analysis. The 3D GIS was developed to be able to quickly and accurately assess the space and provide additional data that will help create a successful project and avoid problems. This technology helps users visualize and analyze complex information and create a development plan taking into account all the nuances. Its powerful Geographic Information System modeling capabilities make it the best tool for creating projects and solving problems that cities often face.
How Mappitall Experts Can Help with GIS Modeling
GIS modeling is quite a challenge, especially for users who have just started learning this technology. Suppose you want to create a successful project and are still using outdated methods in the form of diagrams and drawings. In that case, we recommend contacting Mappitall service specialists who can perform successful modeling and study all the terrain characteristics. Mappitall is the best assistant in creating projects based on spatial data, so contact the site for quality and fast help!